Conemaugh School of Nursing and Allied Health holds Open House and Signing Day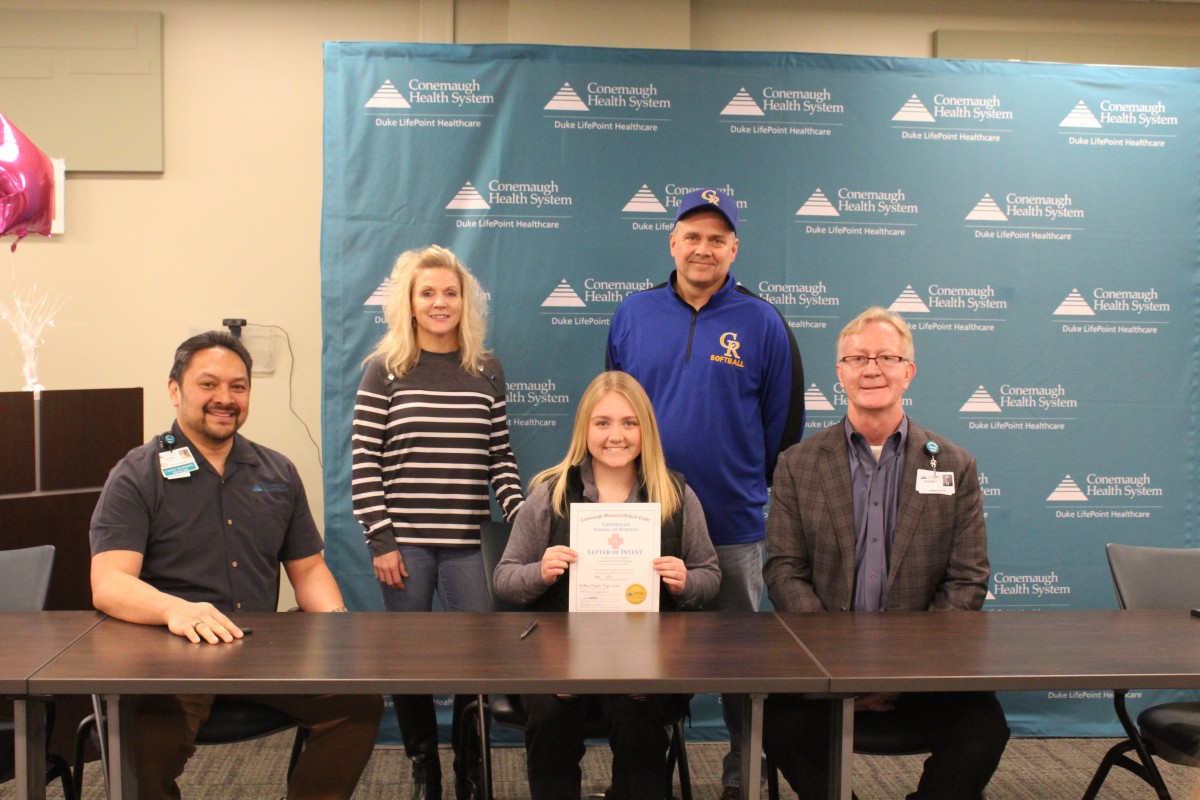 "This event gives high school students and individuals looking to change careers an opportunity to explore our programs from a hands-on perspective," said Bonnie Mazurak-Riga, DNP, MBA, RN and Director of Conemaugh School of Nursing and Allied Health Programs. "Each program equips students with strong clinical training and valuable, first-hand experience to prepare them for their roles as nurses and healthcare professionals in their communities."
During this open house, participants could examine actual patient slides under a microscope, perform histological stains on tissue, observe operating room and human-patient simulations, look at a portable x-ray machine and x-rays, and watch a demonstration of EMS equipment.
High school students also had the opportunity to sign formal letters of intent to continue their education at the Conemaugh School of Nursing. Several members of the Conemaugh Health System senior leadership team were on-site to present the high schoolers with signed certificates and celebrate their commitment to making communities healthier by pursuing careers in healthcare.
"Today, we celebrate the next generation of healthcare heroes," said Rodney Reider, Chief Executive Officer of Conemaugh Memorial Medical Center. "At the Conemaugh School of Nursing, these students will gain the training and knowledge needed to become healthcare professionals who stand apart, provide quality care and make a difference in their communities."
Conemaugh School of Nursing offers a two-year curriculum approved by the Pennsylvania State Board of Nursing and accredited by the Accreditation Commission for Education in Nursing (ACEN). Allied Health programs include emergency medical services (EMS), medical laboratory science, histotechnology, and radiologic and surgical technology. After completing their training, nearly all graduates pass their certification exams, and a significant number of them are often hired by Conemaugh Health System.
The Conemaugh Valley Memorial Hospital School of Nursing was founded in 1896 following the establishment of Conemaugh Valley Memorial Hospital in 1892. The school has long been accredited by the Pennsylvania Board of Nursing and is the second-oldest nursing school in the state. On February 7, 2023, the school turned 127 years old. To date, 4,207 nurses have graduated from this program.
Read All Posts