Looking for relief from joint pain?
Aches and pains shouldn't slow you down. Whether you are living with arthritis, osteoporosis, or pain related to an injury, our team is committed to helping you get back to enjoying life. Our orthopedic and sports medicine specialists provide care to patients across the region, ensuring you have the highest quality bone and joint care close to home.
Thanks to joint aches and pains, many people find that everyday activities like gardening, biking, golfing and even playing with kids or grandkids may bring more pain than pleasure. If you can relate, we may be able to help. Answer a few questions to see if you should speak with a provider about finding the right treatment to help put the go in your get-up-and-go again.
Next Steps
Take a Joint Pain Assessment
Answer a few questions to see if you should speak with a provider.
Begin Assessment
Find a Doctor
Count on our team of orthopedic specialists to get you back to an active life.
Search Doctors
Attend a Seminar
Join us for a free seminar to learn more about our joint replacement programs.
Search Schedule
Orthopedic Specialties
Conemaugh Health System offers many specialized orthopedic procedures including:
Joint Replacement Surgery
Hip Replacement
Knee Replacement
Shoulder Replacement
Robotic-assisted Joint Replacement
Trauma and Fracture Care
Hand Surgery
Arthroscopic Surgery
ACL & Meniscal Tears
Rotator Cuff Injuries
Sports Injuries
To learn more about services at Memorial, call 814.534.5276.
To learn more about services available at Nason, call 814.224.2141.
Accreditations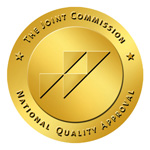 Conemaugh Memorial Medical Center
Advanced Hip and Knee Replacement Certification from The Joint Commission
Blue Distinction for Knee & Hip Surgery
---
Providers