Conemaugh Physician Group – Pulmonary Welcomes Syed Zain Ayaz, MD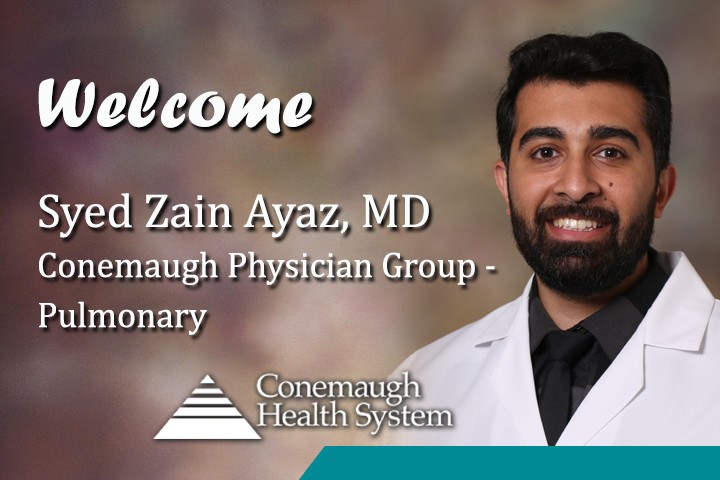 Conemaugh Physician Group - Pulmonary recently welcomed board-certified pulmonologist and critical care physician, Syed Zain Ayaz, MD.
Dr. Ayaz earned his medical degree from Windsor University School of Medicine, Saint Kitts, Caribbean, followed by an internal medicine residency at the University of South Dakota in Sioux Falls, SD. Dr. Ayaz completed his Pulmonary/Critical Care Fellowship at Geisinger Commonwealth School of Medicine in Danville, PA.
Dr. Ayaz will treat new and existing patients with COPD, lung disease and cancer, asthma, and pleural disorders. He specializes in navigational bronchoscopy, ultrasonography, endobronchial ultrasound bronchoscopy (EBUS), and hemodialysis catheter placement. Dr. Ayaz will also care for critically ill patients in the Intensive Care Unit at Conemaugh Memorial Medical Center in Johnstown.
Appointments can be made by calling 814.534.3740.
Conemaugh Physician Group – Pulmonary
1111 Franklin Street, Suite 140, Johnstown, PA 15905
Read All Posts