CONEMAUGH MEMORIAL MEDICAL CENTER OFFERS THE WORLD'S SMALLEST PACEMAKERS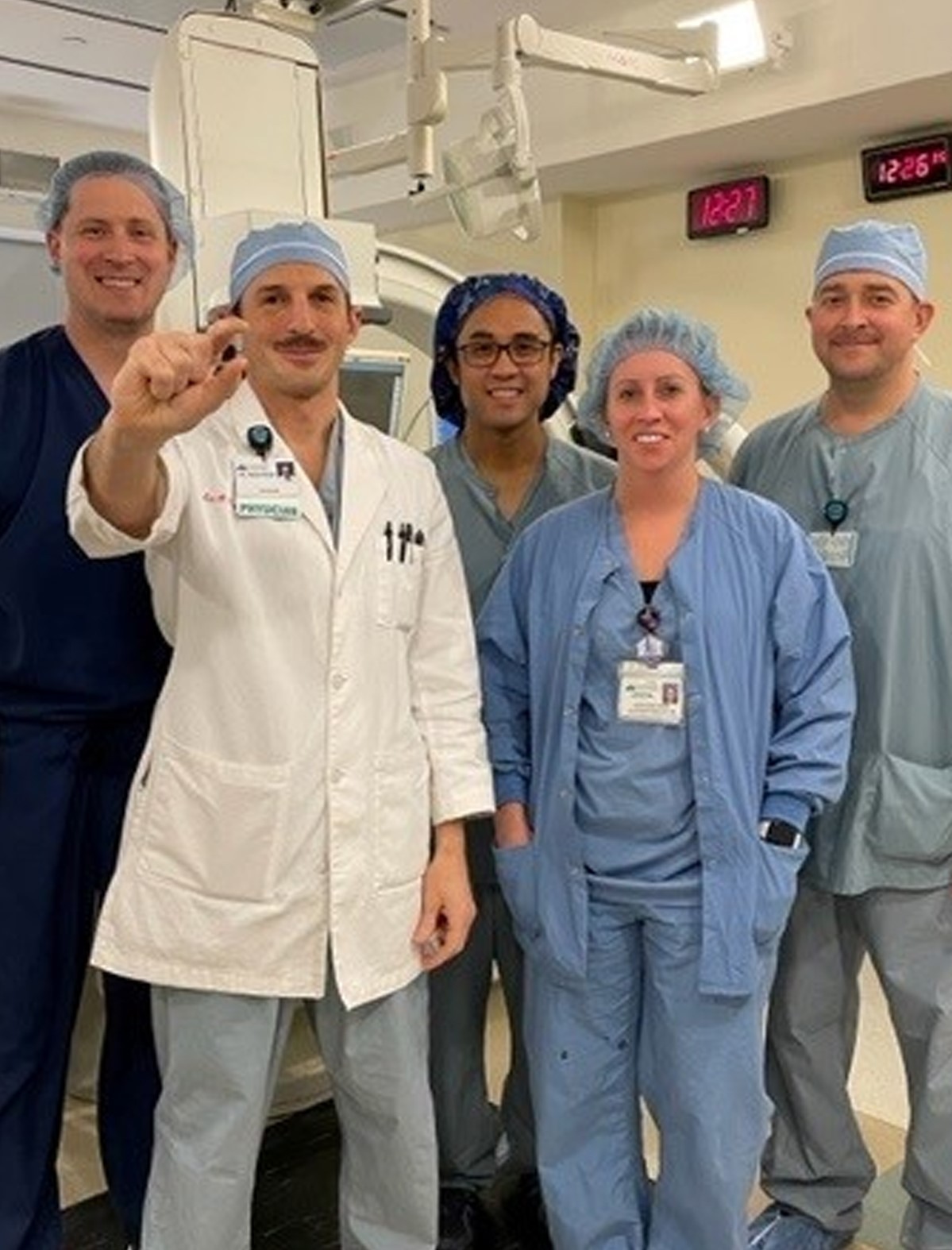 Conemaugh Memorial Medical Center today announced that Lou Mastrine, DO successfully implanted the world's smallest pacemakers, the Micra™ VR and Micra™ AV Transcatheter Pacing Systems (TPS) on Friday, February 3, 2023.
Micra TPS is a leadless pacemaker option for patients who only require pacing in the right ventricle. Comparable in size to a large vitamin, Micra delivers advanced pacing technology to patients via a minimally invasive approach. During the implant procedure, the device is attached to the heart with small tines and delivers electrical impulses that pace the heart through an electrode at the end of the device.
Unlike traditional pacemakers, Micra does not require leads or a surgical "pocket" under the skin, so potential sources of complications related to leads and pockets are eliminated. Micra's miniaturized size and minimally invasive approach leaves no visible sign or physical reminder of a medical device under the skin. This can mean fewer post-implant activity restrictions and no obstructions to shoulder movement, allowing patients to get back to living their lives more quickly.
"This device has some important advantages for certain patients when compared to traditional pacemakers," explained Dr. Mastrine. "The pacemaker is about one-tenth the size of a traditional pacemaker which allows it to be delivered through a catheter and implanted directly into the heart. For most patients, the benefits are significant, beginning with a much shorter recovery time. Additionally, the Micra pacemaker is designed to automatically adjust pacing based on the patient's activity level."
Approved by the FDA in 2016, Micra VR was the first leadless pacing system available globally. Studies have shown a significant reduction in complications compared to traditional transvenous single-chamber pacemakers.1 Micra AV, approved by the FDA in 2020, expanded leadless pacing to more patients. Micra TPS is the only approved leadless pacemaker portfolio available throughout the world. Recently, Medtronic, the manufacturer of Micra TPS, announced that more than 100,000 patients have received a Micra device worldwide.2
1 El-Chami MF, Al-Samadi F, Clementy N, et al. Updated performance of the Micra transcatheter pacemaker in the real-world setting: A comparison to the investigational study and a transvenous historical control. Heart Rhythm. December 2018;15(12):1800-1807
2 Susumu A. 100,000 Micra Patients Implanted. May 2021. Medtronic data on file.
Read All Posts