Meet Our Team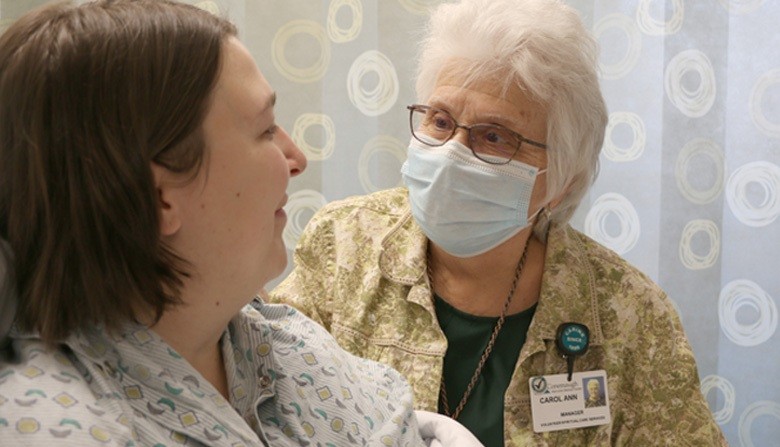 What is your role at Conemaugh Memorial Medical Center?
My role at CMMC is Manager for Volunteer Services/Spiritual Care, Non-Denomination Pastor.
What was your inspiration for getting into healthcare?
I trained as an educator and certified as a teacher and then as a principal. In addition to that training, I have a master's in Theology/Pastoral Care. When I was asked what I was going to do when I retired my response was, I was going to find a priestless parish. When I was searching for a job, Sister Rose suggested I apply here, as they were looking for someone in Spiritual Care... and here I am!
What is a typical day like for you working in the hospital?
There is no typical day. These are some of the highlights; some days I begin the day delivering the newspapers, making the grand circle tour around the "magic kingdom," making stops at Ashman/Rose, Good Samaritan, and the ER. I support the staff for "medical emergencies" and when patients and families need someone to talk to. Rev. Antoinette Allan and I share 24/7 call. I process the applications and onboarding for new volunteers, Career Day applicants, and the SupremEd program. I do the daily thought and write the weekly sermon as well.
How long have you been employed here?
I have been working here for 13 years. I have been in the same department, but my position has changed as the other members of the department have moved on.
What are some of your interests outside of work?
Outside of my responsibilities here I enjoy participating in the events with the other sisters, even if it is just remotely. I enjoy walking and playing with my dog. I sign for the hearing impaired in my parish.
What do you enjoy most about working at Conemaugh Memorial Medical Center?
I enjoy my department and the support we provide to each other and the support of our director.
Read All Posts