Conemaugh Physician Group - Pulmonary Welcomes Zulfiqar Ali, MD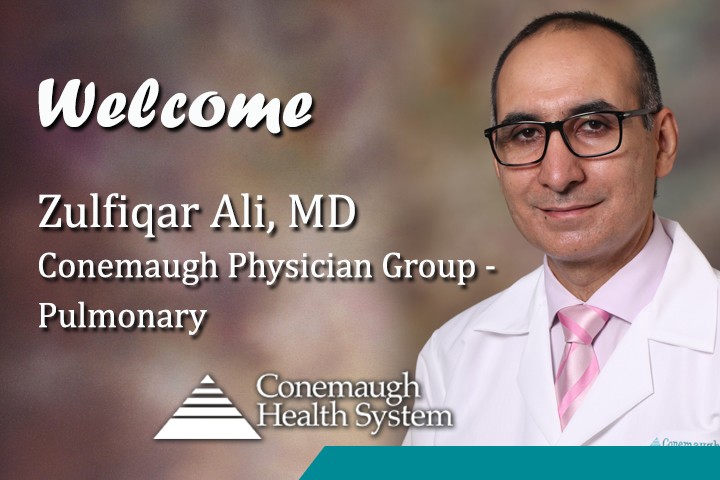 Conemaugh Physician Group – Pulmonary recently welcomed board-certified pulmonologist Zulfiqar Ali, MD.
Before joining the Conemaugh Health System, Dr. Ali provided care to both inpatients and outpatients with various pulmonary diseases and sleep disorders at Altru Health System in Grand Forks, ND.
Dr. Ali earned his medical degree at Nishtar Medical College in Multan, Pakistan. Upon finishing his degree, Dr. Ali completed residencies at Sandeman Hospital in Quetta, Pakistan, and Staten Island University Hospital in New York. He then completed a fellowship in pulmonary critical care medicine from Staten Island University Hospital.
Dr. Ali specializes in COPD, lung cancer, asthma, pleural disorders, hemodialysis catheter placement, navigational bronchoscopy, and ultrasonography. Dr. Ali is accepting new patients and will also provide care to critically ill patients in the Intensive Care Unit at Conemaugh Memorial Medical Center in Johnstown.
Appointments can be made by calling Conemaugh Physician Group – Pulmonary at 814.534.3740.
Conemaugh Physician Group – Pulmonary
1111 Franklin Street, Suite 140, Johnstown, PA 15905
Read All Posts