NEVER, EVER START SMOKING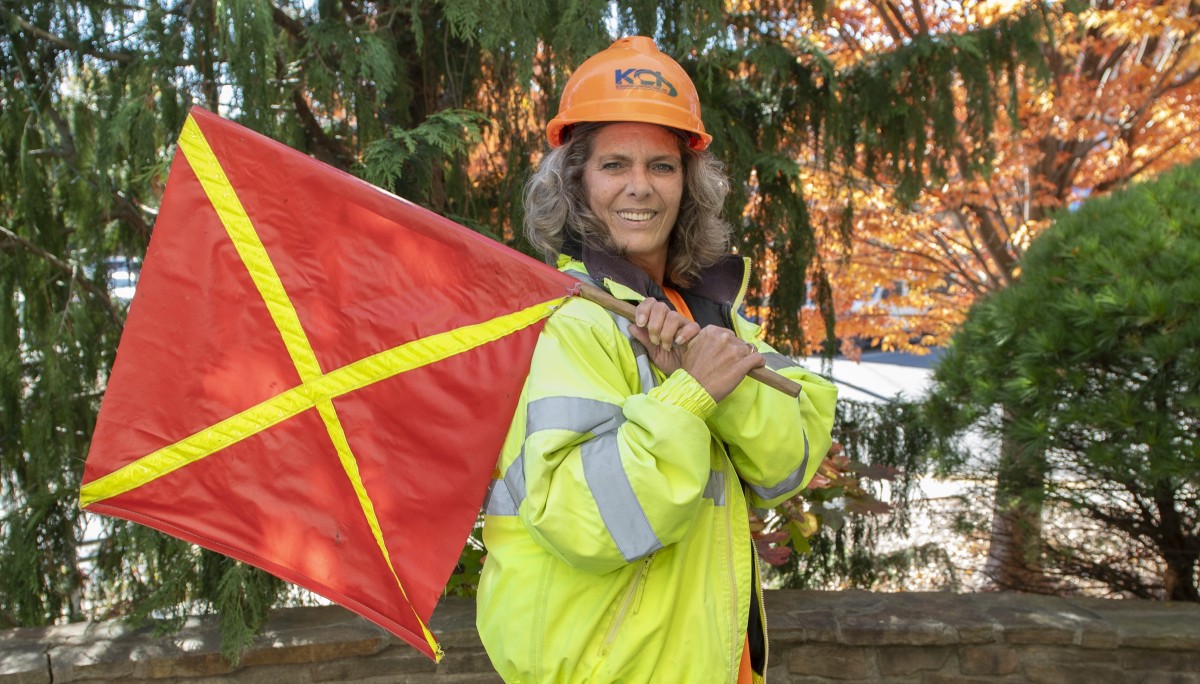 "I felt fine and had no symptoms. I was just in for a CT scan and physical because of my age. I had lung cancer and it hit me like a ton of bricks," said Lillian, a 65-year-old resident of St. Michael, and a "flagger" for a construction company.
That was just three days before Christmas in 2020. Less than a month later, she had half of her left lung – and all of the cancer – removed at the Conemaugh Health System's Johnstown facility.
"After my diagnosis, I sat with Dr. (Ibrahim) Sbeitan and talked about options. I could go to Pittsburgh for the operation. Or to the Cleveland Clinic. I have family there," Lillian recalls.
"But Dr. Sbeitan took my hands, looked me straight in the eye and said, 'Why go to those places when we can deliver the best care for you right here?' So I stayed in Johnstown and I'm glad that I did. It could have been the difference between life and death. Mine.
"I was fortunate that they caught my lung cancer early. Dr. Sbeitan and (surgeon) Dr. (Savas) Mavridis and their staffs were amazing. I had four sessions of chemo after the operation, never got sick and never lost my hair. I'm a lung cancer survivor and I'm doing great."
Lillian believes her health and lifestyle created the "perfect storm" for lung cancer: She began smoking when she was 15, she had breathing issues related to growing up near a steel mill before stringent air pollution controls were in place, and her childhood chores – from age 12 to 18 – revolved around washing her father's work clothes, which she now suspects were typically coated with asbestos from his workplace.
Lillian is still struggling to kick the cigarette habit. She's down to less than 10 daily from more than a pack and confines smoking to her family's unheated garage. And she strictly avoids alcohol because "it always leads me to smoking."
Her goal is to stop smoking entirely. And her mission is to warn others – especially her loved ones, including her husband, Jeff, their two grown children, seven grown grandchildren and three great grandchildren.
"'Never ever, never ever start smoking.' Nothing good comes from it. It can wreck your life and lead you to an early grave," she said. "That's my message to everyone – from my entire family, to everyone I meet in the line at the grocery store."
Lillian has "a powerful message that's critical for so many others to hear," according to Jenn Bainey, registered nurse and lung health navigator for the Conemaugh Health System.
Lung cancer remains the leading cancer killer of both men and women in the United States, causing more deaths each year than colon, breast and prostate cancers combined, she said.
"But awareness is low, due in large part to the strong, pervasive stigma associated with lung cancer. Feelings of guilt regarding a history of smoking, fear and blame can affect patients' quality of life and slow them from seeking life-saving care," Jenn said.
"Knowledge, love, and the top-quality support and treatment provided through the Conemaugh Health System can make all the difference.

"It certainly did for Lillian."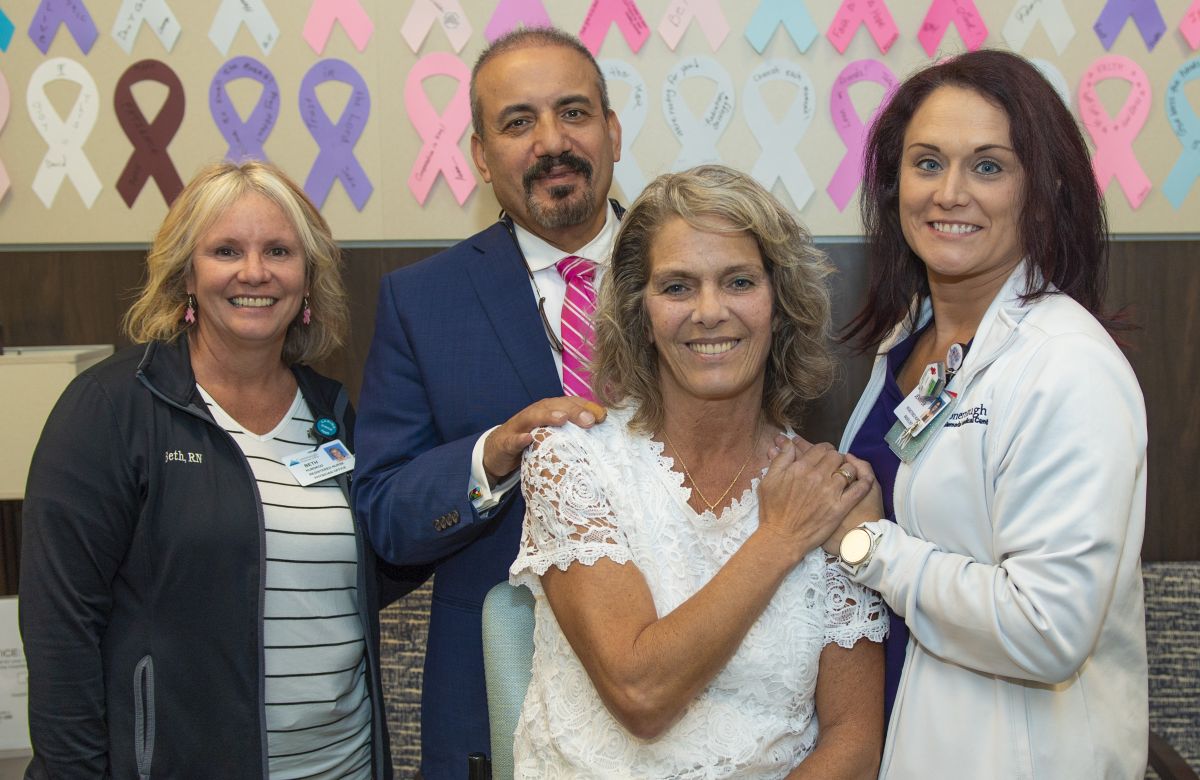 Pictured L to R: Beth Kundrod, RN, Dr. Ibrahim Sbeitan, Lillian Cortese, Jennifer Bainey, RN, Nurse Navigator
Read All Posts