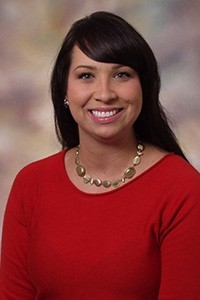 Jessica Svidergol-Peterman, Chief Nursing Officer
Jessica Svidergol-Peterman, MSN, RN, CCCC, serves as the Administrator-on-Site and Chief Nursing Officer for Conemaugh Miners and Meyersdale Medical Centers. Jessica has worked for Conemaugh Health System since 2006. She began her career working as a staff nurse in the Emergency Department at Conemaugh Memorial Medical Center until she transitioned to Conemaugh Miners in 2015. Jessica also serves as adjunct faculty at the University of Pittsburgh at Johnstown.
A native of Cambria County, Jessica obtained both her Bachelor of Science in Nursing and Master of Science in Nursing degrees from the Indiana University of Pennsylvania.
Jessica actively volunteers in her community as well as serves on multiple Nursing Advisory Boards.