About Conemaugh Nason Medical Center
Conemaugh Nason Medical Center is a 45-bed hospital that has served rural and suburban populations in Roaring Spring, Altoona, and parts of Blair, Bedford, and Huntingdon counties for 121 years. With a state-of-the art cardiac catheterization lab, Conemaugh Nason offers a range of inpatient and outpatient cardiac services close to home. The hospital provides 24/7 emergency care as an accredited chest pain center, and offers comprehensive outpatient, imaging, diagnostic, and specialty services. As a LifePoint Health National Quality Leader, hospital personnel are leading the way among peers by delivering the highest quality of care for patients.
---
Leadership
Timothy Harclerode, Chief Executive Officer
Tim Harclerode, RN, MBA, FACHE, joined Conemaugh Nason Medical Center in February 2016.
A native of West Virginia, Tim began his healthcare career as a medic in the U.S. Army. He then went on to complete a Bachelor of Science in Nursing and a Master of Business Administration, both from West Virginia University. He is also a fellow of the American College of Healthcare Executives.
Tim has been with LifePoint Health for eleven years in progressive leadership roles. As CEO, he provides oversight of all clinical and support departments as well as the hospital's quality initiatives, construction and renovation, strategic planning and capital improvements.
Tim is an active member of the Morrisons Cove Rotary organization and the Blair, Bedford, and Cambria County Chambers of Commerce.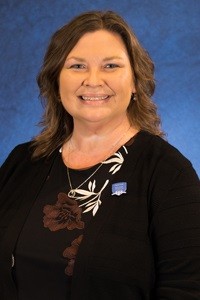 Michelle Buttry, RN - CNO
Michelle Buttry, MHA, RN, BSN, CPPS was promoted to Chief Nursing Officer (CNO) at Conemaugh Nason Medical Center in 2015. Michelle is in her 29th year at Conemaugh Nason, starting in 1993 as a Nurse Manager and Infection Control Professional. She began her nursing career at the National Institute of Health, Public Health Service in Bethesda, before moving into a primary care nurse role in the Kidney/Pancreas Transplant unit at Washington Hospital Center in Washington, DC. Michelle then worked as a staff nurse in the Intensive & Coronary Care units at Conemaugh Memorial Medical Center before beginning her management career at Conemaugh Nason.
A native of Southern Bedford County, Michelle is a graduate of West Virginia University where she earned a Bachelor's Degree in Nursing and a Master of Health Care Administration from the University of Ohio. Michelle is a Certified Professional in Patient Safety, CPPS.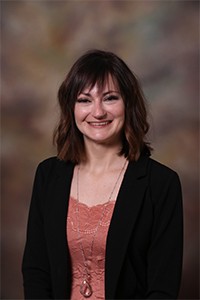 Lisa Kilraine - Chief Financial Officer
Lisa Kilraine was promoted to Chief Financial Office of Conemaugh Nason Medical Center in 2022. Lisa previously served as the controller at Conemaugh Nason, overseeing the hospital's accounting operation since 2016.
A University of Pittsburgh at Johnstown graduate, Lisa first joined Conemaugh Health System in 2009 as a staff accountant at Conemaugh Memorial Medical Center.
---
Latest News