Timothy Harclerode, RN, MBA, FACHE - CEO
Tim Harclerode joined Conemaugh Miners Medical Center as CEO in October 2016.
A native of West Virginia, Tim began his healthcare career as a medic in the U.S. Army. He then went on to complete a Bachelor of Science in Nursing and a Master of Business Administration, both from West Virginia University. He is also a fellow of the American College of Healthcare Executives.
Tim has been with LifePoint Health for eleven years in progressive leadership roles. As CEO, he provides oversight of all clinical and support departments as well as the hospital's quality initiatives, construction and renovation, strategic planning and capital improvements.
Tim is an active member of the Morrisons Cove Rotary organization and the Blair, Bedford, and Cambria County Chambers of Commerce.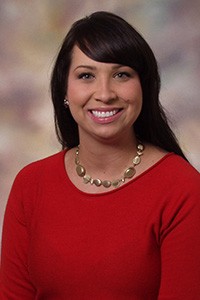 Jessica Svidergol-Peterman, MSN, RN, CCCC - CNO
Jessica Svidergol-Peterman, MSN, RN, CCCC, serves as the Chief Nursing Officer for Conemaugh Miners Medical Center. Jessica has worked for Conemaugh Health System since 2006. She began her career working as a staff nurse in the Emergency Department at Conemaugh Memorial Medical Center until she transitioned to Conemaugh Miners in 2015. Jessica also serves as adjunct faculty at the University of Pittsburgh at Johnstown.
A native of Cambria County, Jessica obtained both her Bachelor of Science in Nursing and Master of Science in Nursing degrees from the Indiana University of Pennsylvania.
Jessica actively volunteers in her community as well as serves on multiple Nursing Advisory Boards.