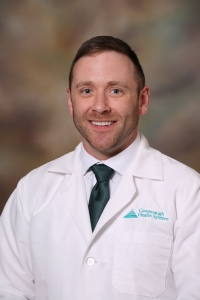 Undergraduate and/or grad and School/major: Oregon State University
Medical School: LECOM-Seton Hill
Home Community: Greensburg PA
What attracted you to Conemaugh Memorial Medical Center? I was drawn to the collaborative environment between all the residents and attending physicians. In my time at Conemaugh, it felt like I was part of a big family.
Personal Goals: I hope to become an outstanding physician and provide the best patient care day-in and day-out to every patient who comes to the ER.
Craziest / Best / Worst Job: Prior to pursuing medicine, I was an Army Blackhawk pilot which was all three, my craziest, best and worst job all in one, depending on the day.
Interesting fact: I have lived in every time zone in the continental US.