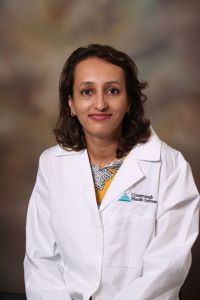 Medical School: Nepal Medical College, Kathmandu, Nepal
Hometown: Kathmandu, Nepal
Why Conemaugh? I chose Conemaugh as the small size of the program ensures more family environment, supporting faculties always encourage residents' wellbeing. Johnstown is a small family friendly town, not far from big cities.
Medical Interests: Endocrinology, Primary care
Personal Goals: Making myself better every day to be a competent physician in the future.
Interesting fact(s): I am really into health and fitness so; every day I try to walk for an hour.