General Surgery Residency
Contact Information
Nori Lamberson
Program Coordinator
Phone: (814) 534-1660
llambers@conemaugh.org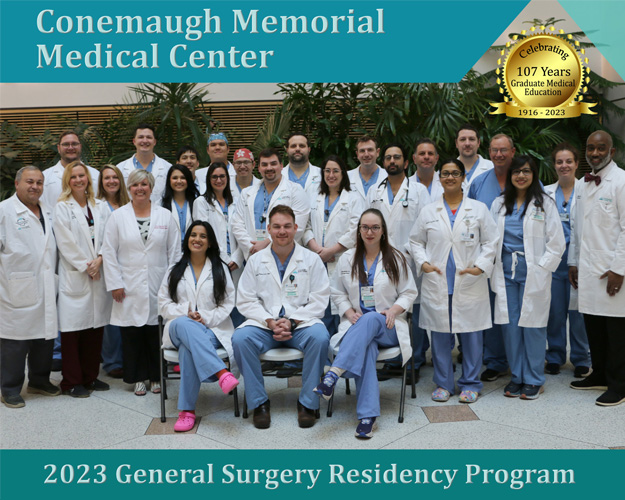 ---
Conemaugh Health System's General Surgery Residency Program is a five-year, fully accredited program. General Surgery residents perform up to 1,000 operations in state-of-the-art surgical suites at Conemaugh Memorial Medical Center.
As the flagship hospital of Conemaugh Health System, Conemaugh Memorial Medical Center provides patient care across five counties in west central Pennsylvania. Conemaugh Memorial is home to a state-of-the-art vascular operating suite, specifically designed to handle complex vascular surgery, equipped with the latest technology, including image intensification and physiologic monitoring. It has the unique capability to perform minimally invasive surgical procedures, endovascular procedures and traditional surgery.
Conemaugh Health System offers General Surgery Residencies through the American Osteopathic Association (AOA) and the Accreditation Council for Graduate Medical Education (ACGME).