Coronavirus (COVID-19) Preparedness Information
Our hospital is committed to providing the highest quality care and ensuring the safety of our patients, employees, providers, volunteers and visitors. We are continuing to monitor the evolving situation with the coronavirus (COVID-19) and are taking the necessary steps to ensure we are fully prepared to care for patients, in accordance with guidance from the Centers for Disease Control and Prevention (CDC) and in partnership with our local and state health departments.
---
---
COVID-19 Online Risk Assessment
To help support the health of our community, we are providing access to an online COVID-19 risk assessment developed by the Centers for Disease Control and Prevention (CDC). This tool does NOT provide a diagnosis, and it should NOT be used as a substitute for an assessment made by a healthcare provider.
---
Visitor Guidelines and Screening Process
---
Links to Videos:
Your Health and Safety are our Number One Priority
Social Distancing
Signs and Symptoms
Preventing the Spread
MASK UP!
Make a Resolution to Stay Safe this Season
---
Links to Articles
How do I get tested?
How can I help?
Don't put heart health on hold!
---
Drive Up Testing - Conemaugh East Hills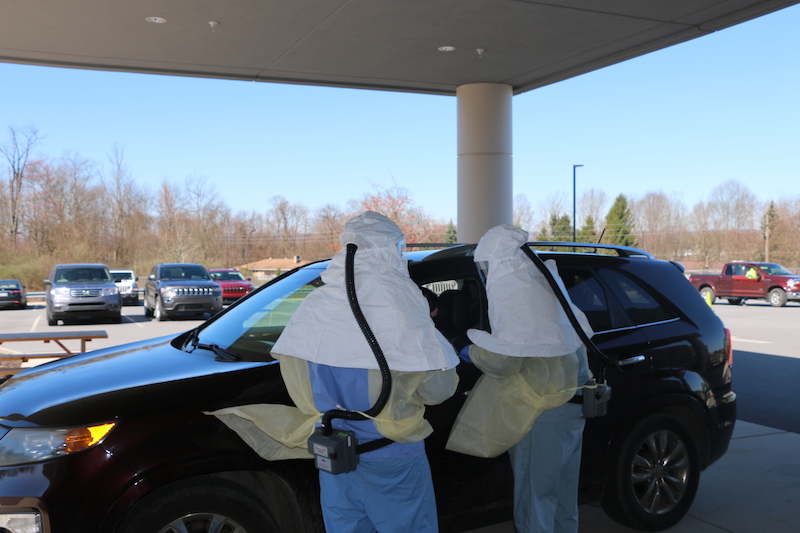 ---
Downloadable Facts Sheets:
---
Latest News and Updates
February 23, 2021 Conemaugh Memorial Medical Center Shifts Vaccine Registration to MyChart and Establishes Designated Phoneline for Scheduling
February 5, 2021 COVID-19 Update from Memorial Medical Center
February 2, 2021 Conemaugh Memorial Medical Center Offering Monoclonal Antibody Treatment For COVID-19 Patients.
January 28, 2021 COVID-19 Update - Memorial Medical Center
January 21, 2021 COVID-19 Update - Memorial Medical Center
Watch Video Update HERE
January 15, 2021 COVID-19 Update - Memorial Medical Center
January 8, 2021 COVID-19 Update - Memorial Medical Center