Conemaugh Health System's cardiologists perform procedures using balloons, stents, and other devices to open blocked, or repair damaged blood vessels of the heart or body. This often avoids the need for surgery.

Common treatable conditions include coronary artery disease (narrowing of the coronary arteries), heart valve disease, or peripheral vascular disease. These can increase the risk of high blood pressure, heart attacks, stroke, or loss of limbs.
Interventional procedures are done under a local anesthetic and patient recovery is usually less than 24 hours. Patients are often home within two days of the procedure and back to their normal routine within one week. Interventional services can be performed during a cardiac catheterization if a problem is revealed during this diagnostic procedure.
---
Cardiac Catheterization Lab Procedures
Diagnostic imaging and pressure measurements
Balloon angioplasty
Clot extraction
Fraction flow reserve measurements
Intra-arterial ultrasound
Temporary pacemaker insertion
Rotational atherectomy
Stent insertion
Intra-aortic balloon pump / circulatory assist device insertion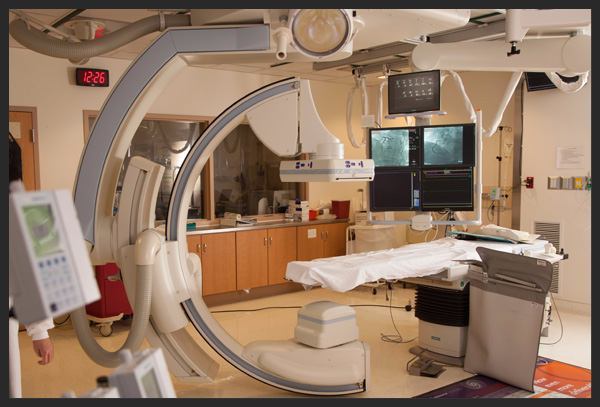 Locations
Conemaugh Memorial Medical Center
1086 Franklin Street
Johnstown, PA 15905
814-534-9000
Conemaugh Nason Medical Center
105 Nason Drive
Roaring Spring, PA 16673
814-224-2141