Mohammad Alashqar, PharmD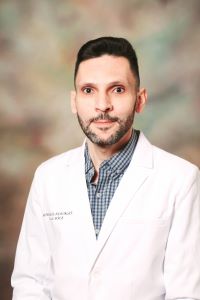 Pharmacy School: Jordan University of Science and Technology
Hometown: Jordan
Why I chose pharmacy: I have a genuine interest in healthcare and a desire to make a positive impact on people's lives. Pharmacists play a crucial role in patient care, providing medication expertise and counseling to ensure the safe and effective use of medications.
Why I choose Conemaugh: One of the very well established and constructed programs for over than 20 years, it has a very diverse rotations in areas not limited to critical care, emergency medicine, surgery/trauma, internal medicine, ambulatory care (including HIV, anticoagulation, and diabetes clinics), pain management, infectious diseases, oncology, cardiology/surgery, Decentralized Pharmacy and medical management/administration.
Favorite Clinical Specialty: Cardiology, My passion for cardiology began during my undergraduate studies, where I became fascinated by the intricate mechanisms of the cardiovascular system and how it relates to disease states. Since then, I have pursued numerous opportunities to expand my knowledge in this area, including attending conferences, shadowing cardiology pharmacists, and completing advanced coursework.
Hobbies: Cooking, Swimming, Riding horses, Walking, Making new friends.