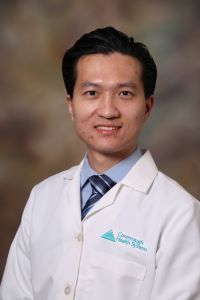 Medical School: Wenzhou Medical University
Hometown: Wenzhou, China
Why Conemaugh?: By the time the faculty told me about the weakness of the program, I strongly felt this program is full of friendliness, sincerity, and honesty, which it actually is. Now, brilliant teachers, amazing faculty, and the best team just gives me more reason to love it.
Medical Interests: I am still looking for my favorite subspecialty.
Personal Goals: I want to see how far I can go.
Interesting facts(s): Some Chinese doctors do not drink Pepsi while on duty, because its Chinese name "百事" means "a lot of stuff".