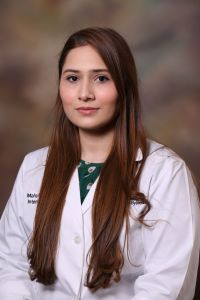 Medical School: RAK Medical and Health Sciences University

Hometown: Pakistan

Why Conemaugh? Friendly work environment, supportive faculty and administrators

Medical Interests: Internal Medicine

Personal Goals: Maintain a good work/life balance. Travel around the world

Interesting facts(s): I love to draw. My art has been published online and in a book for elderly patients who are in the hospital.