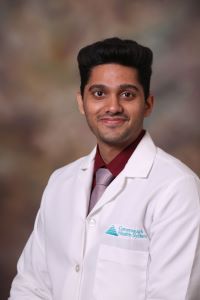 Medical School: Osmania Medical College, India
Hometown: Hyderabad, India
Why Conemaugh? The diversity, support from both faculty and administration, the genuine camaraderie. Johnstown being an inexpensive town with lots of outdoor stuff to do is the icing on the cake.
Medical Interests: Cardiology has my heart (pun intended)
Personal Goals: Be more physically fit and help others get there too.
Interesting fact(s): I am a jack of all trades when it comes to sports.