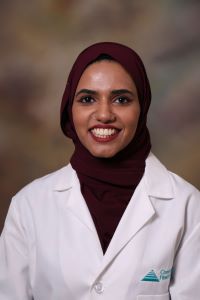 Medical School: Dow International Medical College
Hometown: Toronto, Canada/ Karachi, Pakistan
Why Conemaugh? Cultural diversity, Hands on experience, Opportunity to teach medical students, work/life balance.
Medical Interests: Hematology/ Oncology/ Hospitalist/Rheumatology
Personal Goals: Self-development, both personally and financially.
Interesting fact(s): I grew up in 4 different countries and people are usually taken back by my accent. I enjoy reading about history, Urdu and English Literature.