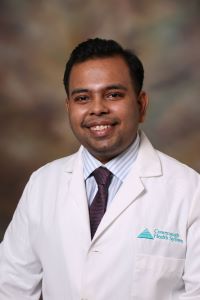 Medical School: School of Medical Sciences & Research
Hometown: ETAH
Why Conemaugh? Conemaugh is like a buffet. It has everything for clinical academic and personal growth. You just have to go and get what you need. It is backed by a very strong and supportive leadership faculty and administration who values and takes residents welfare very seriously. Johnstown is a beautiful place for someone who loves nature with an added advantage of not being harsh on the pocket.
Medical Interests: Nephrology/ POCUS
Personal Goals: To do what I love with people who I love and who love me back.
Interesting fact(s): I love meditation, photography, swimming and Pink Floyd :)