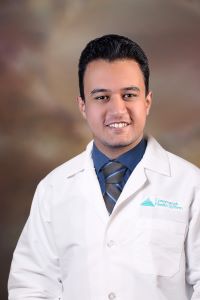 Medical School: Ain Shams University
Hometown: Cairo, Egypt
Why Conemaugh? The friendly environment of Conemaugh is the strongest reason. Also, being surrounded by supportive faculty and being autonomous is the perfect learning environment a resident could have.
Medical Interests: Cardiology and Hem/Onc
Personal Goals: To be a physician-scientist and help in exploring new treatments.
Interesting facts: I collect maps for every city/country I travel to.