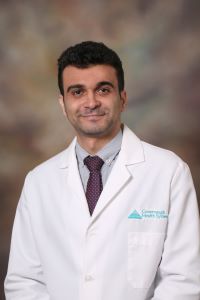 Medical School: Alexandrea School of Medicine, Egypt
Hometown: Egypt
Why Conemaugh? Supportive friendly family environment to work and progress in your career. Amazing peaceful natural place to live and build a family.
Medical Interests: GIT or hospitalist. I am still exploring during my residency training.
Personal Goals: Leaving a positive impact on the people and places where I live.
Interesting facts: Do not fear failure but fear not trying.