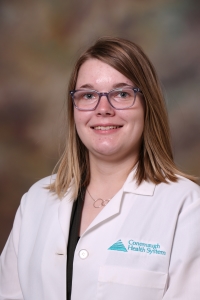 Undergraduate and/or grad and School/major: University of Wisconsin - Madison
Medical School: Arizona College of Osteopathic Medicine
Home Community: Lomira, WI
What attracted you to Memorial Medical Center? I am originally from a small community in Wisconsin and have always been attracted to community medicine over the atmosphere of a large academic hospital. But, I really wanted to train at a Level 1 trauma center during residency. Conemaugh offered the opportunity to have both -- Level 1 trauma in a community-type setting. It was the perfect compromise and, even having to struggle through a virtual interview season, it was obvious to tell that the program was very supportive and the people have a great dynamic. I am extremely happy to have found this program. Everyone seems like family here.
Personal Goals: I have a mile long travel bucket list. I currently have tentative plans for an Eastern Europe trip at the end of residency. Machu Pichu is also high up on my list. Professionally, I have interests in disaster medicine and EMS.
Craziest / Best / Worst Job: I'm biased because I'm pretty sure I have the best job in the world. I love the pace of emergency medicine but I can't say that I don't miss the adrenaline rush of driving to a scene, the lights and sirens and seeing the scene firsthand.
Honestly, I can't come up with a "worst job" that I've ever done. Anything that forces me to sit at a computer and is monotonous has been a struggle for me, but I think I've learned something from every job I've done.
Interesting fact: I graduated from high school in the same building that I started kindergarten in.