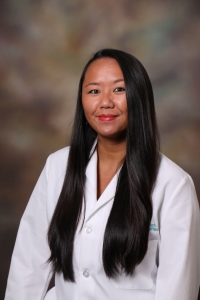 Undergraduate and/or grad and School/major: Towson University
Medical School: West Virginia School of Osteopathic Medicine
Home Community: Laurel Maryland
What attracted you to Conemaugh Memorial Medical Center? The FREE FOOD! Half Kidding. My mom was born and raised in Johnstown, and that's why it was initially on my radar. When I rotated as a medical student, I felt at home at Conemaugh and I loved Johnstown. The comraderie of the entire emergency department was something truly special, everyone was so kind and eager to teach. The residents seemed genuinely happy and supported. I also really liked that it is a Level 1 Trauma Center based in a community setting. I felt that Conemaugh was the best fit for me to explore my interests in EMS and rural medicine.
Personal Goals: I'd like to have a garden and adopt a rescue pup (then get a dog for my dog). I'd also like to expand my Etsy shop and get my own potter's wheel and kiln. Professionally, some of my interests include EMS, Disaster and Wilderness Medicine.
Craziest / Best / Worst Job: Craziest: EMT; Best: starting my own small business selling pottery and jewelry. Worst - Phonathon caller in college. Never Again.
Interesting fact: I was adopted from China as an infant, and even though I don't know my real birthday, I have some bonus holidays I get to celebrate too (Gotcha Day, Found Day, Airplane Day).