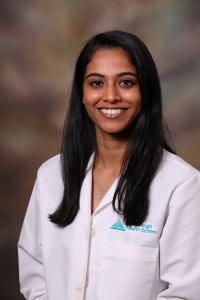 Undergraduate and/or grad and School/major: UCLA, Bachelors in Neuroscience; USCF, Masters in Biomedical Imaging
Medical School: Pacific Northwest University of Health Sciences (PNWU)
Home Community: Pleasanton CA
Why attracted you to Conemaugh Memorial Medical Center: The People! When I was looking for a residency, I was looking for a place where I could feel at ease with everyone around me and not be afraid to make mistakes or ask questions. Conemaugh Memorial Medical Center is that place for me because everyone here feels like family and I've continued to feel very supported here.
Personal Goals: Travel the world and be the best doctor that I can be.
Craziest / Best / Worst Job: UNICEF Ambassador, got to travel to Japan to meet the G8
Interesting fact: I was once detained in Hong Kong for bringing pepper spray with me.