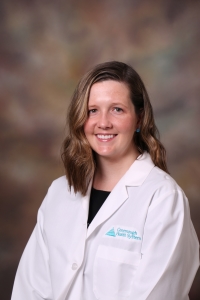 Undergraduate and/or grad and School/major: University of Arizona
Medical School: Midwestern University, AZCOM
Home Community: Phoenix AZ
What attracted you to Conemaugh Memorial Medical Center? The residents were super impressive and self-sufficent. They could handle anything thrown at them, including a large patient volume with really sick patients. The town is smaller, so the family atmosphere extends past the residents to the entire community. I also take a lot of pictures of deer.
Personal Goals: Stop losing socks in my dryer!
Craziest / Best / Worst Job: House Paint Technician - I made paint and literally watched it dry. I was a 10/10 paint watcher.
Interesting fact: I was in the first group of helmet babies in Arizona. Before our trial, they weren't heat resistant #TooHotTo Handle.