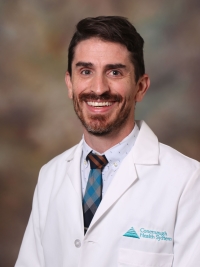 Undergraduate and/or grad and School/major: Lehigh University - Computer Science and Business
Medical School: Lake Erie College of Osteopathic Medicine
Home Community: Johnstown PA
What attracted you to Memorial Medical Center? The attendings and residents I worked with when I was auditioning.
Personal Goals: Complete Residency, get a job, sail across an ocean or two
Craziest / Best / Worst Job: I worked for British Telecoms and got to live in London for a year.
Interesting fact: While living in London, I got to meet Paul McCartney at a little restaurant where he played his harmonica for one of the kids there.