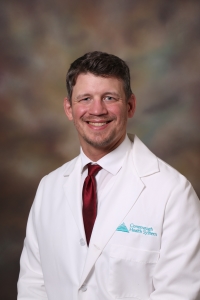 Undergraduate and/or grad and School/major: LeTourneau University
Medical School: Kansas City School of Medicine & Biosciences
Home Community: Tyler Texas
What attracted you to Conemaugh Memorial Medical Center? Quality training in a program that sincerely cares about their residents' wellness. I also enjoy the region. The proximity to Pittsburgh and the Jewish community there also was a massive draw.
Personal Goals: Long term goals are to eventually get my FAWM, then make aliyah.
Craziest / Best / Worst Job: Wildland Firefighter with BLM/Paratrooper/Working at Best Buy
Interesting fact: I'm a mountaineer who enjoys board and table top games.