The Future Looks Bright
The future of healthcare centers around the patient! Conemaugh Health System is hard at work to create easier access, more convenience, and better healthcare for our community.
---
"D" Building Project at Conemaugh Memorial Medical Center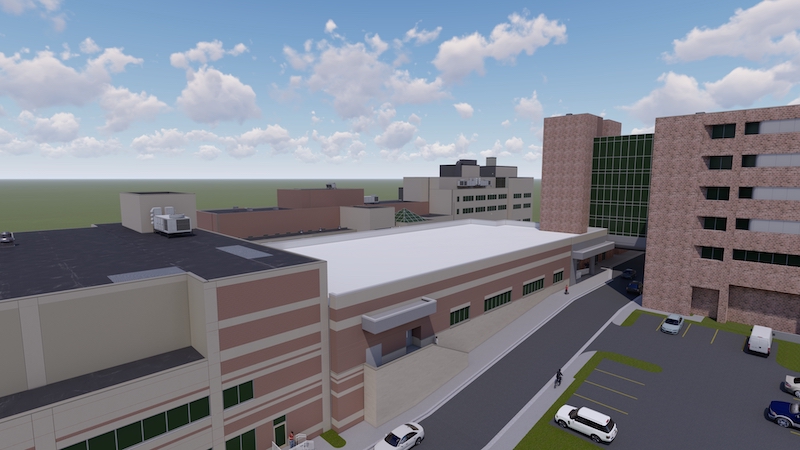 The new 75,500-square-foot building will connect several existing buildings on Conemaugh Memorial's campus, creating better wayfinding for patients and visitors, while improving the coordination of services throughout the hospital. Located in the open space behind the hospital's Clinical Pavilion atrium, the 3-story "D" Building will centralize inpatient and outpatient cardiac services. This new location will include a vascular lab and offices, cardiac diagnostic center, echo procedure rooms, nuclear medicine cameras, treadmills, and offices for cardiothoracic surgery physicians.
To improve efficiency, several surgical services will be centralized and modernized in the "D" Building. The central sterile department will expand in a new location close to the hospital's operating rooms, allowing for streamlined coordination and transportation of sterilized medical equipment. Inpatient and outpatient surgery components will be consolidated on one floor and a new ambulatory staging unit will create easier transitions for patients as they move from pre-op to surgery to recovery.
The architect for the "D" Building project will be Stengel Hill Architecture, and construction will be completed by Massaro Construction Group. The facility is expected to be completed and open to the public in 2023.